Mayor of Peekskill
From January 2002 until December 2007 John Testa was Mayor of Peekskill, NY. After serving one 4-year term as a City Councilman Testa ran for mayor against a one term incumbent. Testa saw that the city was being led in a wrong direction and decide to step up and challenge the incumbent with a primary election that was scheduled for September 11, 2001. The tragedy of that day caused the election to be postponed. Testa eventually won that Primary by overwhelming margin and went on to win the General Election by a huge margin as well. Testa went on to win two more decisive re-election victories before voluntarily leaving office at the end of his third term.
The accomplishments during his tenure as Mayor of Peekskill have been described by many to be simply unprecedented. Upon taking office Testa went to work with a council majority to set Peekskill on the path of economic stability. The 9/11 tragedies triggered a series of events that threw the nation into an economic downturn that had its worst effects on local governments. As other municipalities spiraled into long-term fiscal decline, the Testa Administration put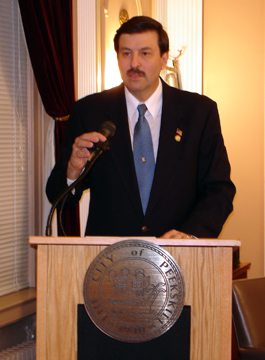 together a focused multi-year approach of spending reduction, governmental reorganization, improved service, economic development, revenue building and future planning that made Peekskill stand out as a model for others to follow. In just a few short years the City of Peekskill not only weathered the nationwide economic storm but flourished under its plan, increasing the city fund balance to its highest in history. In 2006 The NY State Comptroller's Office named Peekskill one of the most fiscally sound municipalities in NY State. Independent auditors proclaimed Peekskill as being in its best fiscal condition in over 30 years and in 2007 Moody's Investor Service took notice of the Testa Administration accomplishments and agreed to upgrade its bond rating, resulting in further savings. The plan in place was so successful that it enabled the City of Peekskill to pass 3 budgets in a row with a 0% tax increase (another unprecedented achievement).
As mayor, Testa worked hard to promote Peekskill and bring investment, jobs and an increased tax base. Over $100 million of private investment came to Peekskill in the forms of new construction of high-end residential neighborhoods, retail space, and the redevelopment of historic structures. An Office of Economic Development was created with a renewed focus on bringing business to Peekskill and was a hallmark of the Testa Administration. The "Grow Peekskill Fund" was created in conjunction with the Federal Small Business Administration (SBA) to help new and established business start or expand.
An improved quality of life for all residents was a particular focus of Mayor Testa. He immediately established a Quality of Life/Code Enforcement Hotline to give residents a direct line to city hall to report safety and quality of life issues. Those calls were responded to immediately and contributed to a significant improvement to the everyday lives of residents. The number of code inspectors was increased, as were fines for serious offenses. As a result, residents took an active part in making Peekskill a better place to live. New state and federal regulations caused the Testa Administration to examine the 100-year-old water treatment plant that filters all of Peekskill's water supply. As a result, work is underway to complete a new state-of-the-art treatment facility, the largest public works project ever by the City of Peekskill. Construction is scheduled to be completed by the spring of 2009. With the help of County George Legislator Oros, Cortlandt Supervisor Linda Puglisi and many organizations and residents, Mayor Testa was able to defeat the unfair and unsafe plan to send sewage to the Peekskill plant from outside the sewage/water district.
Public Safety was another important focus of the Testa Administration. Peekskill's police force was increased to its highest deployment in history. A Drug Enforcement Task force and Anti-Gang Unit was added. The Community Policing Unit was enhanced and a Mobile Command Vehicle was added to help in large operations. As a result Peekskill's crime rate dropped over 40% during a 5-year period and Peekskill became known as one of the safest municipalities in Westchester County. Also the Peekskill Fire Department was enhanced with two new vehicles. A new Tower Ladder and Fire Rescue Apparatus were added to improve the service of an already top-notch department. Additionally, firefighting and safety equipment was added to ensure the safety of those who volunteer to fight fires on a daily basis.
As the number of residents in Peekskill increased, Mayor Testa realized the need to improve and increase the recreational needs of the community. Once mayor, Testa set out to make a long time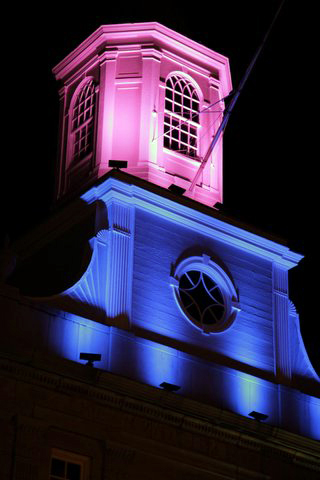 dream of a full size regulation baseball facility a reality. Working with both Governor George Pataki and County Executive Andy Spano, Testa was able to raise the funds necessary to construct Peekskill Stadium, the only such facility in Northern Westchester. Not only do local leagues and the Peekskill High School team use the facility but also now a semi-professional team, the Peekskill Robins, call Peekskill Stadium home. Peekskill is known for its neighborhood parks and during the course of his tenure Testa spearheaded the renovation of every major park with new state-of-the-art equipment installed along with all modern safety measures and groundwork. New basketball courts were added where appropriate and picnic areas and pavilions were also included. The Lapolla Little League complex was also improved with an addition to the clubhouse, playground and site improvements. A new park was added, the Annsville Trail Preserve, which is over 4 acres of waterfront property now with access to the public with trails, picnic areas and a fishing pier. The project was recognized by NY State and was awarded the NY State Waterfront Discovery Award as well as the Westchester County Municipal Planning Federation Award.
In the decade prior to Testa's administration the City of Peekskill was becoming a center for art and culture. A downtown artist district was created and many came to open studios and eventually live in Peekskill. As a councilman Testa worked to promote the artist district and their important contribution to Peekskill. As Mayor, Testa he was committed to expand and improve the development of art and culture as not only part of the obvious economic development advantage it brings to the city but also the creative atmosphere and vibrancy it creates. Early in his first term Testa was able to complete the Artloft project that was initiated while he was a councilman under Mayor Gibbs that included 28 newly constructed live-work residences on vacant property in the downtown for many decades. Many galleries and studios opened under Testa's encouragement and the word about Peekskill and the Arts spread to new level throughout the region. Also, over a span of 4 years Testa supported the Paramount Center for the Arts (a 1930's movie house owned by the city) at it was completely restored and enhanced with over $1 million in grants from various sources. The Paramount is now known as a regional performance center and an economic engine for the city. In 2005 the Hudson Valley Center for Contemporary Art opened its doors in Peekskill and has been a world-wide focus of the art community ever since. In 2006 Mayor Testa visited Castlebar, Ireland to reaffirm and expand the "twinning" relationship between the two cities. The focus was to establish a cultural exchange between Peekskill and Castlebar that would include an artist exchange program. There is a large artist presence in Castlebar as well and the visit was a huge success. To recognize Mayor Testa's commitment and advancement to the Arts he was awarded the Westchester Arts Council's Arts Award.
Another hallmark of the Testa Administration was its outreach to the public, its openness to government and dissemination of information to the community. Under Mayor Testa the City of Peekskill launched its first ever official website. The site contained an extensive array of information from all departments within the city, press releases, downloadable forms, schedules, important bulletins, meeting agendas and minutes, photos of events and much more. Two additional features added were on-line bill paying and video streaming of meetings, events and programs. The very first citywide newsletter was created to keep residents informed along with a citywide calendar. A city historic newsletter was created and a series of town hall meetings were held on a regular basis. Projects were presented in large community-wide meetings at the Paramount and other location around the city. The local Government Television Channel was expanded to cover meetings and informative programming. In 2007 Mayor Testa intiated the live broadcasts of council meetings that can be seen via the channel. The overwhelming public approvals of the Waterfront Project, Downtown Redevelopment Project and others were obtained by this outreach and welcomed feedback.
As an amateur historian and Revolutionary War reenactor for over 30 years Mayor Testa continuously focused on the importance of history, especially local history and how Peekskill uniquely fits into that history. The preservation of historical structures and landmarks was also an important part of the Testa Administration's vision for Peekskill. Under the Testa Administration a record number of historic structures were placed on the National Resister for Historic Places bringing Peekskill's total to 12. Significant buildings such as the Drum Hill School and the Paramount East were saved and adaptively reused. Many private individuals and businesses followed Testa's lead and restored their privately owned historic buildings. The Historic Building Plaque Award Program became increasingly popular and was recognized nationally. Under Mayor Testa's leadership the Lincoln Depot structure was purchased, restored and is in the process of becoming a museum.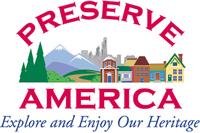 Additionally, 40 acres of Revolutionary War history, Fort Hill, was saved and declared historic parkland. Perhaps the most significant recognition came from Washington DC in 2006 when the Department of the Interior and First Lady Laura Bush declared Peekskill a Preserve America Community.
Typically, successful economic development and construction projects take many years of commitment, first to obtain the approval of the community and then those required during the planning process. As Mayor Testa approached the end of his time in office many projects were in the various stages of concept, approval and construction. The biggest of these was the Waterfront Redevelopment Project, a $200 million+ project of mixed residential, commercial and retail to be completed along the eastern portion of the railway. Also approved and ready to start construction was the "Hudson View" class A office park on Corporate Drive. The Gateway Project, a 15-unit townhouse development with a mix of workforce and market rate residences set for the west end of Main Street. A major Downtown Redevelopment Plan and project was put in place and was set to attract hundreds of new residents, new retail and transform the downtown business district into a new center for Northern Westchester. The Target Corporation was committed to building on Lower South Street its only area store, and Lowes's Corporation was ready to join them. The former convent at St. Mary's was at the end of the approval process to begin the "Abby" project of high-end residential units. The DPW garage was to be replaced on a new location next to Rt. 9 and the existing site next to Peekskill Stadium remediated to house a new project as part of the Waterfront Redevelopment project. A study was commissioned for the redevelopment of the southern waterfront area along the river on the western side of the rail. With the rest of the waterfront being redeveloped the administration felt it was time to look at the possibilities from the riverfront green to the southern boundary of the waterfront. Many new businesses were poised to come to Peekskill; work already began on the Peekskill Brewery at 55 Hudson Avenue and a new restaurant was planned for the Standard House across the street. Also nearing completion was a new Italian restaurant on South Street and new gym at the Beach Shopping Center. Plans were underway to bring a new hotel to John Walsh Boulevard. Most of the work for all of these projects was done; all that would be required to complete them would be support and commitment from the new administration to do so.
All of this hard work, collaboration, support of council members, and vision did not go unnoticed. Many publications and agencies recognized the groundbreaking turnaround Peekskill was experiencing under the Testa Administration. Besides being honored with many State and County awards, Peekskill was honored by Westchester Magazine in 2004 as one of Westchester's Great Places to Live and again in 2006 as one of the 6 Boom Towns of Westchester. Hudson Valley Magazine recognized Peekskill in 2005 as one of the 10 Best Places to Live in the Hudson Valley. Many other publications touted Peekskill including the New York Times, Westchester Business Journal, Westchester Arts News, Old House Journal and many more.
Graphic Overview of Testa Administration Accomplishments