Westchester County Legislator, Minority Leader
John G. Testa was elected to five terms (10 years) as Westchester County Board of Legislators (BOL) from 2010-2020. He was selected by his colleagues as the BOL Minority Leader during his final 3 terms.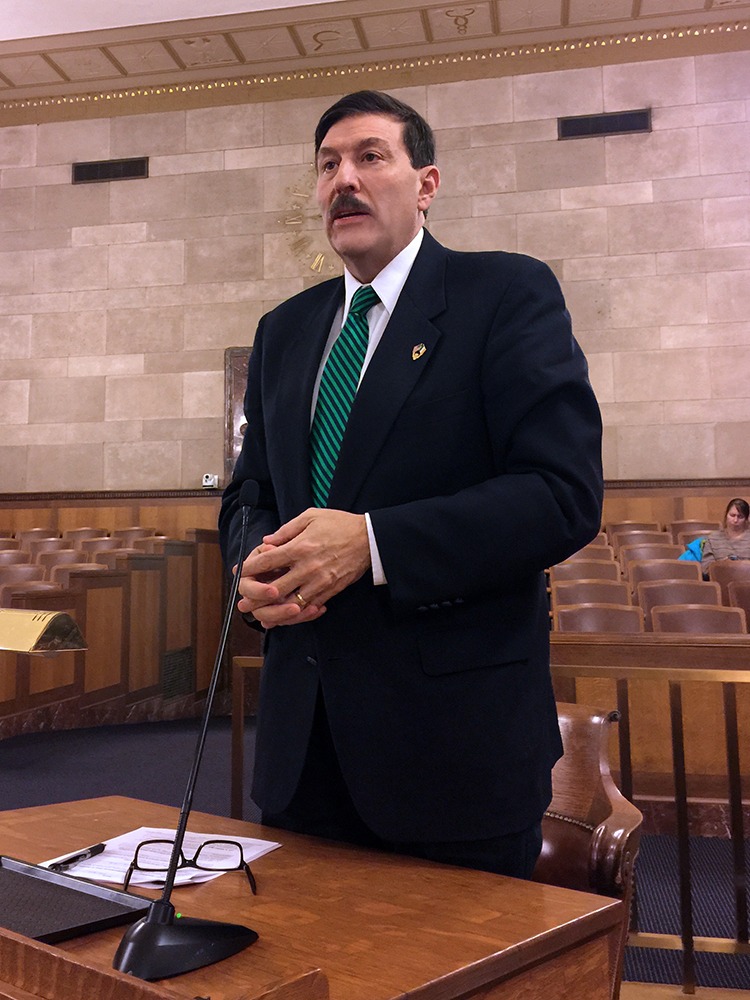 As a legislator, Testa worked to change the attitude and focus of county government by reducing its size and bringing spending under control while seeking to eliminate the waste that had affected the taxpayers of Westchester for far too long. The result was 7 straight years of no tax levy increase while also maintaining vital services, protecting the environment and enhancing services those most vulnerable in our society.
The cornerstone of Testa's leadership as an elected official – and one of the great strengths he brought with him to the County Board of Legislators – was his record of fiscal stewardship.
In fact, with 10 consecutive budgets while in office, Testa had achieved an unprecedented net tax decrease for taxpayers – delivering three 0% budgets in Peekskill as Mayor, a 2.2% County tax DECREASE in 2010, and a 0% County budget for 2011 thru 2017. After opposing the 2018 budget that increased taxes by 2 percent, Testa fought to have the 2019 budget get approved with a 1 percent tax decrease. That is an overall record of a net negative 1 percent tax over 13 consecutive years in office.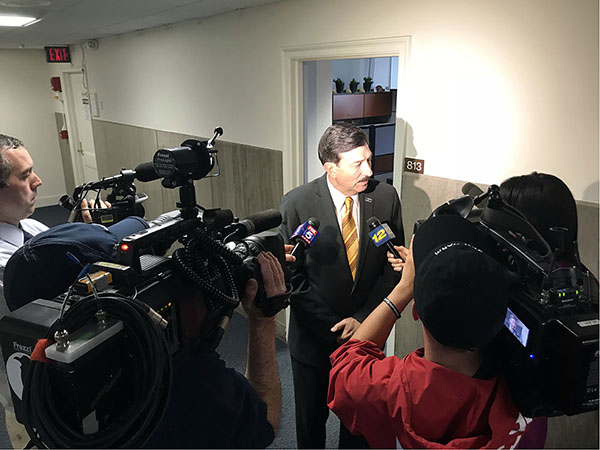 Testa was a tireless advocate for the communities he represented and spearheaded an unprecedented number of county projects throughout the district. Testa's focus was on the county-owned infrastructure, parks and treatment plants that serviced the communities of his district. Tens of millions of dollars of improvements were made to the wastewater treatment plant in Peekskill, 8 miles of county roads, and all county owned parks in the district.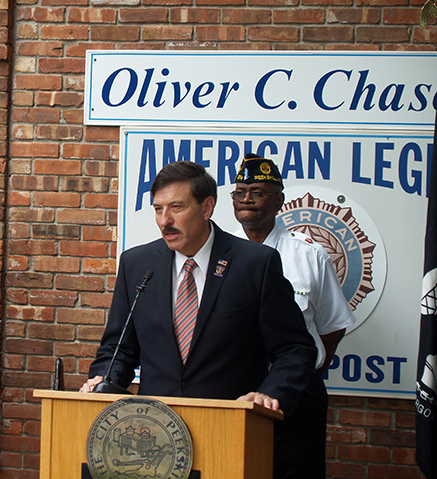 Legislator Testa was an outspoken and strong supporter of area veterans, police and first responders. His leadership brought much deserved recognition for veterans and he introduced multiple pieces of legislation to highlight the contributions of area veterans. Testa was a vocal advocate for the preservation and enhancement of medical services at the Montrose VA facility and proudly spearheaded the legislation of have Westchester declared a Purple Heart County. Testa worked to bring additional equipment and support for local police and fire services.
Legislator Testa set the bar high for his support for senior citizens and youth throughout his district. Year after year, Testa delivered for both by bringing funding for programs and was known for his dedication and support for community senior centers and youth bureaus and organizations.
County Legislator Testa continued to be instrumental in his support for the Arts Community in Westchester. Testa always understood the value of a healthy cultural heart to a community and the county as a whole. As a strong proponent of economic development, Testa realized the importance of the Arts as it contributes to the overall economic engine and vitality of local communities. As legislator, Testa was in the forefront to support and advocate for the county's continued partnership with ArtsWestchester and the greater arts community throughout the county.
Legislator Testa was a leader on environmental issues for two decades and has a long record of initiatives he has supported and spearheaded. His active involvement in developing and promoting environmentally friendly policies began as mayor and continued throughout his time as Westchester County Legislator. His efforts consistently earned Testa the endorsement of the NY League of Conservation Voters. Follow this link for details: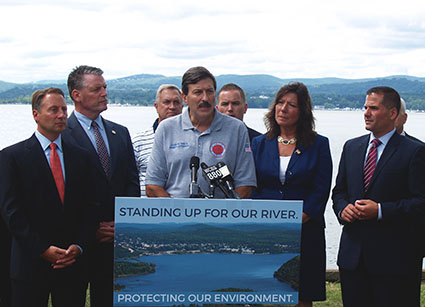 Testa, A Leader on Protecting the Environment
Legislator Testa continued his passion for what is probably his most recognizable accomplishments while in office – the promotion and preservation of local history and historic landmarks. As with the arts, Testa understood the economic power of Cultural Tourism through celebrating and preserving local history. John brought his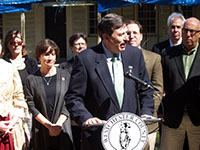 love of history and significant experience with him when he began his political career. In fact, it was the fight for preserving local landmarks that prompted Testa to run for office in the first place. During his tenure as Westchester County Legislator, Testa stood out as a champion of history and wasn't afraid to challenge those who didn't share his vision. A prime example is Testa's vocal support for the preservation and restoration of the county owned "Miller House" in North White Plains. A revolutionary war era home and one-time headquarters for Gen. George Washington during the Battle of White Plains, the Miller House was crumbling under years of neglect. Bucking some in his own party, John fought to have the county follow through and preserve this important piece of American and Westchester history. Miller House is now fully restored and contributing to the education of those who visit.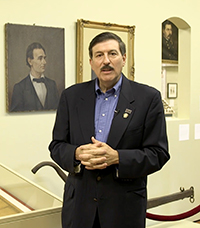 Legislator Testa was instrumental in securing the preservation of the Lincoln Depot, now the Lincoln Depot Museum, where he now serves as President. The museum was recognized in 2015 as one of The Best Museums in Westchester.
John Testa's commitment and dedication to the communities he served was the hallmark of his career as a county legislator. For his efforts, many organizations recognized Testa and thanked him for his service. In 2017, Testa was named "Champion of History" by the Lincoln Society in Peekskill, honored by the Military Order of the Purple Heart (MOPH), named the Grand Marshal of the 2020 Peekskill St. Patrick's Day Parade and Honoree of the Year by the Circolo da Vinci Society of Yorktown for 2021.