I am proud to have been elected to my 5th term as Westchester County Legislator for District 1 in Northern Westchester, NY. It is an honor to also have been elected by my colleagues to continue as Minority Leader for the board. I will continue working hard for the residents I represent and will build on the seven-year record of no tax increase for Westchester County. I will support policies that focus on a smaller, more efficient and taxpayer friendly government, protect our environment, support public safety and bring important infrastructure improvements to the area. The closure of Indian Point will continue to be a major focus with planning for the decommissioning process, jobs for those displaced and revenue replacement for the local municipalities.
Thank you to all who have supported me to return as County Legislator. There is still much to be done in Westchester and I am anxious to continue to work for the residents of District 1.
Please sign up for email updates and newsletters and please don't hesitate to contact with any questions or concerns. Thank you very much.
John G. Testa, Westchester County Legislator, Minority Leader
---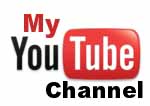 On Fios1 NewsBreakers Show Discussing Termination of Playland Contract
A look into area history: (Click on photo for description)
CLICK HERE TO VIEW ARCHIVED HISTORY PHOTOS
---